December has arrived and with it, for millions around the world, comes the annual wallet-slimming slog of Christmas shopping.
Given the ailing state of many economies, a lot of people will be feeling the pinch this year and wondering how they're going to manage to find meaningful gifts for loved ones which won't break the bank (well, at least not break them any worse than the people who actually run them).
If, like me, you're filled with horror at the thought of trawling around overcrowded shops trying to convince yourself that your friends and family really would like another grimly predictable blockbuster DVD, ghost-written celebrity tell-all, dodgy cut-price perfume or the usual flood of stocking fillers, you may be relieved to know that you can give a gift that shows you care and one that really counts towards something meaningful – a donation to EIA in the name of a friend or loved one.
If you know EIA and its work well, then you'll already be aware that we make a little go a very long way; one of the means by which we pack such a big punch for a small organisation is to ensure that every penny possible goes towards supporting our vital frontline work, rather than on high salaries or flashy offices.
To give a rough idea of how crucial your donations are to our efforts, £20 could help us send seven hard-hitting campaign reports to key decision-makers around the world, £100 could pay for a day's production costs to edit films, £250 could pay for a specialist GPS device to map locations of environmental crimes and £1,000 could help train a wildlife officer in advanced investigations techniques.
Among EIA's big successes in 2011, we've exposed:
• Iceland's hunting of endangered fin whales for export to Japan;
• the role of Vietnam's military as major smugglers of timber from neighbouring Laos;
• Chinese Government profiteering on auction purchases of stockpiled African ivory;
• Norway's state pension fund's compromising investments in businesses closely linked to deforestation in South-East Asia;
• Britain's e-waste trade to Africa.
We've also played a pivotal role in achieving a groundbreaking agreement on timber trade between the European Union and Indonesia, and have kept tabs on supermarket promises to get rid of greenhouse gases in their fridges.
Your donations to us have helped to make this essential work possible, and will help us to keep up the pressure on environmental criminals in 2012.
To make a special Christmas gift donation, click here and follow the simple instructions; when you're finished, send us an email to ukinfo@eia-international.org to tell us the name and address of the person to whom you'd like your gift dedicated, and we'll send them a personal greetings card. Alternatively, just call us on 020 7354 7960.
As well as gift donations, you can also help us by purchasing festive greetings cards which make a contribution to our work.
Wildlife photographer and supporter Iain Green has produced special festive-themed tiger Christmas cards to help support us. They cost £3.95 per pack of six (plus p&p), and for each pack sold he'll donate £1 to EIA. To order, call us on 020 7354 7960, or click here.
And we are once again a beneficiary of this year's Paperchase charity cards. Choose from a selection of 44 different designs; EIA will receive a share of the profits from all cards sold.
Many thanks for all your help and donations throughout the year, and happy holidays to everyone out there from everyone at EIA.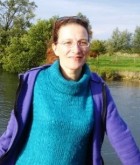 Janet Fereday
Head of Fundraising